Affordable Chevrolet Auto Repairs and Maintenance in Portland
Come to Scholls Ferry Automotive for 5 Star Chevrolet Repair Services and Maintenance
Repair and maintenance for all Chevy make and models including:
Chevrolet Silverado
Chevrolet Equinox
Chevrolet Traverse
At Scholls Ferry Automotive, our highly trained Chevrolet service staff take care of a wide array of problems. We have professional mechanics who understand the American engineering and can perform the general maintenance like oil changes and tire rotations that keep your Chevy vehicle from needing more advanced repairs down the road. Our team has a wealth of experience working on a broad range of Chevrolet makes and models. They can diagnose what is wrong with your Chevy because they understand this iconic American brand inside and out.
Chevrolet has been the brand behind some of the most famous cars in automotive racing history. From the Corvette to the Camaro, to the classic 1957 Chevy, the brand has been the backbone of American car culture. Keep your Chevy car or truck in great shape by bringing it to Scholls Ferry Automotive in Portland. We provide your vehicle with high-quality maintenance and repair.
From trucks to SUVs to small cars and crossovers, Chevrolet continues to innovate, adding the latest technologies in each make and model. With such innovative advances in fuel, engine, and suspension systems, you need the highly trained experts at Scholls Ferry Automotive on your side for general maintenance and repairs.
At Scholls Ferry Automotive, conveniently located in Portland at 6600 SW Scholls Ferry Road, we understand how important your Chevrolet is to you. We want to get you back behind the wheel of your Chevrolet quickly so you can get on with your life. We know you do not want to wait around in our service center, and neither does your car.
If your Chevrolet is having any problems, be sure to call us at 503-246-9781 today.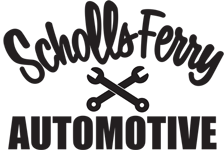 Would rate 6 stars if I could. I came here at recommendation from my wife. She said the folks were very accommodating, transparent, and happy to ask questions. I had the same experience. The crew was more than happy to pick my car back up to show me an issue they had documented on the bottom of my car. I had a software recall issue that was causing wonky warning lights to pop up. These guys checked and rechecked every box at no extra charge to ensure they hadn't missed something on their end. Despite finding out it was a warranty issue for the dealer to fix, they never charged me for the troubleshooting. I really appreciated the support, and will be coming back!
Gregory Hathorn
, 09/27/2023
join our team
We are currently on the lookout for the following: