REVIEWS
You Don't Have to Take Our Word for It!

Here's what some of our satisfied customers have to say about Scholls Ferry Automotive: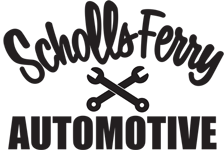 09/27/2023
Would rate 6 stars if I could. I came here at recommendation from my wife. She said the folks were very accommodating, transparent, and happy to ask questions. I had the same experience. The crew was more than happy to pick my car back up to show me an issue they had documented on the bottom of my car. I had a software recall issue that was causing wonky warning lights to pop up. These guys checked and rechecked every box at no extra charge to ensure they hadn't missed something on their end. Despite finding out it was a warranty issue for the dealer to fix, they never charged me for the troubleshooting. I really appreciated the support, and will be coming back!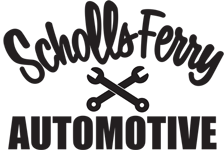 09/11/2023
Quick diagnosis and repair in same day. Would like more if they were open later and Saturdays.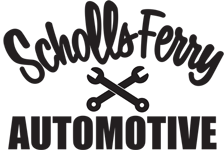 08/30/2023
Chris and his crew were able to squeeze my daughters car in for an unexpected repair, and got her on the road on time to drive to out-of-state college. We've only had great experiences here!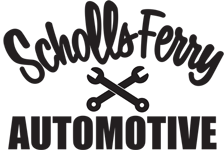 05/05/2023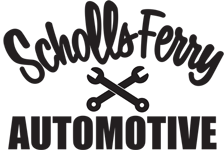 04/20/2023
I love this place! Chris and his team are amazingly welcoming, honest, and fair priced. I would 1,000% recommend Scholl's Ferry Automotive to anyone! Thank you so much!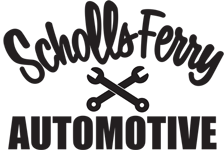 Transmission Services
01/25/2023
I got my transmission fluid drained and filled here at an acceptable price. Service was great, and it was a very low pressure environment. Definitely coming back here for future automotive needs!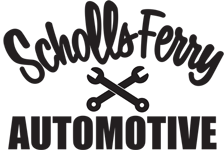 Quick Lube Services
11/19/2022
I was driving the other day and my car starts to misfire, luckily I was right next to the Napa on Scholls ferry road. I pulled it in and asked if they could look at it. New coils and a oil change later I had my car back the next day. Super happy with the service from Chris and the rest of the team for making a stressful situation easy and fast. I would bring my car here anytime.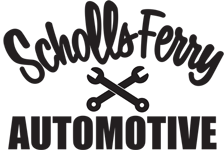 11/18/2022
Chris and the staff have done a great job of servicing both work and personal vehicles of mine for several years. Honest and trustworthy.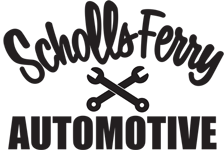 Quick Lube Services
08/30/2022
I have been coming here for about 7 years and previously drove a 2007 Hyundai Accent up until March 2022. As a single woman with an economy vehicle, it was such a relief to find a honest shop who didn't pressure me into purchasing things I really didn't need and definitely could not afford. At first I only used them for repairs, but eventually I started using them for routine oil changes and I'm so happy not to have to go to horrible Jiffy Lube and their high pressure sales anymore. They have great communication and provide solid advice, but if I chose not to do something I never felt any pressure or negativity from the mechanics. I recently purchased a Kia Niro and called to make sure they work on hybrids (they do.) Highly recommend!
The quality of work at Scholls Ferry Automotive is only surpassed by the integrity of the ownership. I trust Chris more than I would more than almost I've ever met. Outstanding man, great business. I go out of my way to get service done there.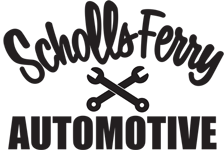 Engine Maintenance
06/20/2022
Chris was great! I took my 2007 Lexus is350 in for them to check where my oil leak is coming from, and they found it they steamed cleaned it and everything. I got it back the next day they told me how much the repairs would be. Honestly for my first time going there it was great! Gonna take it back this week or sometime next week to get my leaks fixed!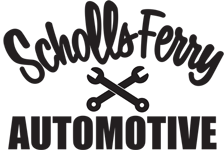 05/07/2022
Chris and his team are the best. I connected with Scholls Ferry Automotive when I attended an early morning business network meeting. I trust Chris and his team. I will be bringing my car in soon for my maintenance checkup. Happy weekend!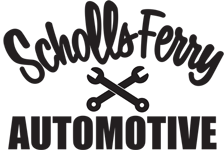 04/26/2022
New to the area and was having trouble with my Jeep. Chris was easy to work with and found the problem and it was fixed. They're very reasonable with charges and even when there was a warranty issue with the part, they were on top of it and fixed it. Definitely a trustworthy mechanic shop!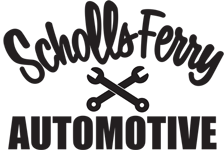 04/13/2022
The people here are amazing and very kind! The staff is super friendly and very professional!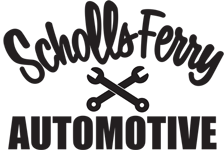 04/07/2022
Hands down the only mechanic I'll go to. Amazing and quick work fixing my Xterra and my mom's bug. You guys rock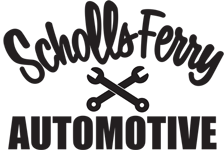 02/23/2022
They were super nice, easy to work with and very understanding! I had a great experience and even though I don't live nearby I will continue to to have my car serviced here.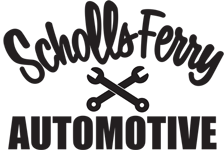 02/17/2022
Chris was amazing got me in and out, after my car broke down, thanks for all your help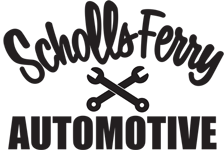 01/30/2022
Chris is honest and fast.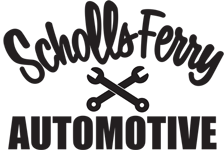 01/21/2022
Chris and his guys are amazing. I just feel totally taken care of!! When my Sequoia needed new tires and an alignment he not only recommended someone he called ahead to make sure they had my tires and had time to take me today. He?s my guy!!!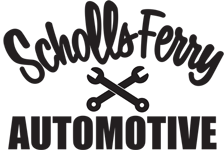 01/10/2022
These guys are awesome. They consistently go above and beyond.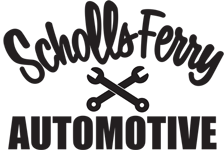 10/16/2021
Reasonable prices and very knowledgeable, helped us out greatly. Thank you.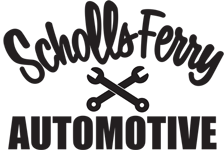 09/03/2021
Honest and reliable. Need I say more?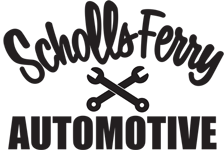 07/09/2021
Kris and his guys are great. Did a detailed analysis, gave me a quote before any work was done, and did the work quick, providing all details on what was done as well as recommendations for further work they could not do. Will be my go to from here for all we need.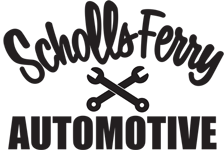 06/29/2021
These guys did some serious work on my car and solved a problem that the dealer couldn?t, in good time and at a fair price. Great service too.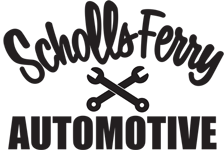 06/16/2021
Awesome service and friendly staff!!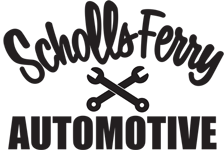 05/25/2021
They did a pre-purchase inspection on a used vehicle I was considering purchasing, and saved me THOUSANDS in repairs!!! I passed on the vehicle, it's still listed for sale even with all the issues it has, buyers beware!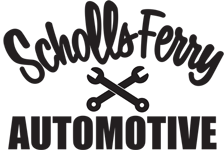 04/12/2021
Finally a mechanic I can trust. I've been through a lot with my car lately and ultimately found out that it had multiple issues. Chris and the rest of the team were great the whole way through. They communicated with me clearly about pricing, timing, and the work they were doing. I won't bother with any of the other mechanics ever again.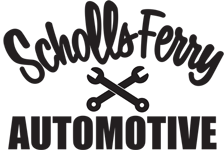 03/31/2021
These guys have always been very upfront with every car we've taken to them. Very honest about things and just all around good guys that do great work.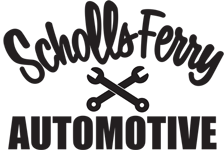 02/27/2021
I can't even begin to tell you what a great job these guys did for me. They allowed me to buy a used part and when the first one didn't work they let me keep my vehicle at the shop for weeks while we waited for the replacement, moving it into a bay at night so nothing would get stolen. They didn't even charge me for the fluid the second time around! Honestly, 5 stars isn't enough. Did great work, and gave me really good advice. These guys are all about honesty and integrity!!! Highly recommend them.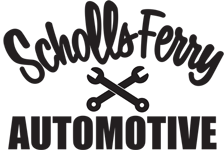 02/06/2021
I went to Scholls Ferry Automotive because I felt that my front brakes needed to be replaced I asked for worst case estimate. I let them take a look at my brakes and told them what I was looking at spending. They examined my truck and made the repair for what I felt was an honest amount for the work that was done. They made very appropriate suggestions to improve the safety of my vehicle. I appreciate the fact the I was treated honestly and with respect. The next time I need something done I will be coming back.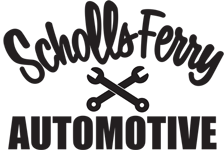 02/01/2021
Only automotive shop I have truly ever trusted with my vehicles. Honest, fair, extremely knowledgeable, fast service, reasonable prices, and friendly. We will continue you use Scholls Ferry and recommend them to friends and family.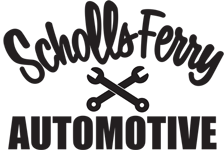 01/20/2021
Professional and friendly!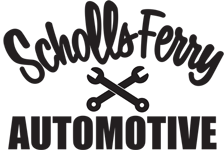 01/11/2021
I've used their services dozens of times over the 25 years I've been in this area. Todd always has an excellent group of mechanics and always takes care of his customers. I would gladly recommend these guys to anyone, with any make of car, truck or SUV.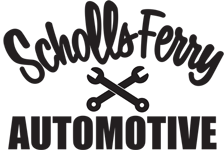 01/06/2021
Michael is extremely kind--amazing customer service. This automotive center and the workers made me feel really safe after a car accident I was in. Highly recommend!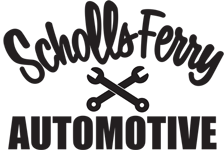 12/19/2020
Superior in every way. These guys really know it all. Perfect customer service. Highly recommend.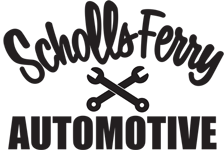 07/05/2020
These folks are great. They do good work, quickly, correct their mistakes, and don't oversell you. They tell you what's needed and what can wait.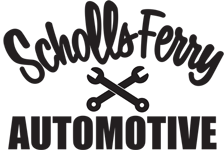 02/28/2020
They are quick to work on your car and have a great warranty policy! Prices might be high but I trust their work and I rather pay more upfront than go elsewhere and pay less initially but have the same issues or more occur.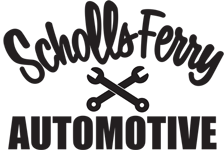 02/17/2020
This place is awesome, great service and affordable pricing.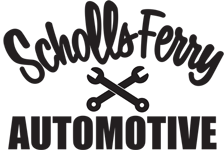 02/08/2020
Chris and his crew are the best. Only place that does not try to upsell you ... Thank you for being my trusted auto mechanics ...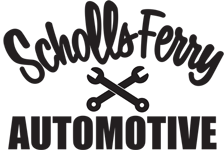 01/08/2020
Awesome customer service. In a and out!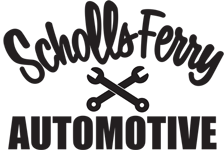 12/15/2019
Great service and friendly staff!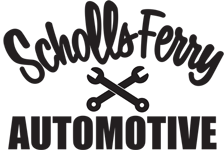 11/11/2019
Their pricing and quotes have always been fair, and the customer service is always always always top notch.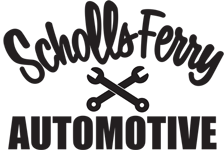 10/02/2019
Excellent customer service!! The team makes sure their customers are understanding of any car issues they may have and make pricing reasonable. I will definitely recommend service to family and friends.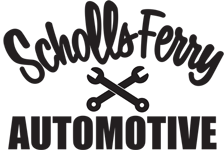 09/27/2019
Great, friendly service and prompt repairs. Also great at communicating and calling back!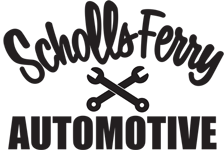 06/18/2019
This place is high quality and quite honest and upfront. Some people are never satisfied with auto repair rates and costs. While these guys aren't the cheapest out there, their rates are still standard and they pay their techs a decent wage who in turn do good work and stay for a long time. This place has been my main shop for both my cars from oil change to other repairs and will continue to be so for as long as I work in the area.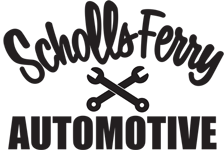 05/28/2019
These guys are the best. High quality service at a fair price.Order: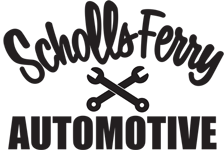 03/19/2019
Love this place. Employees always nice and they are upfront about work done on your car and pricing. Highly recommended!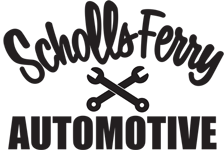 11/16/2018
Awesome customer service, highly reccomend!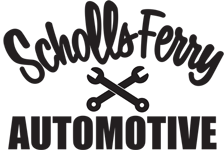 07/18/2018
Great place. Honest and reasonably priced. Great staff!!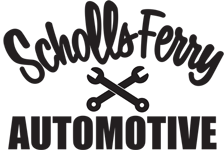 01/23/2018
By far the most honest mechanics in the world. You?re definitely in good hands with Gabe and Chris looking out for your car.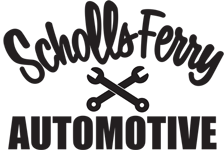 01/13/2018
No worries about car care when you have these guys on your team! We started going to Scholls Ferry Automotive nearly 20 years ago and have always been pleased. They are friendly, thorough, and professional. They will alert you to conditions that don?t yet need to be taken care of but do need to be monitored and perhaps taken care of in upcoming months. Two recent exemplary five-star experiences: Christian took extra time to show me how to do a couple of under-the-hood checks. Chris replaced a burnt out headlight at no charge when it needed to be replaced a couple of weeks after I had major engine work done there! They are the greatest!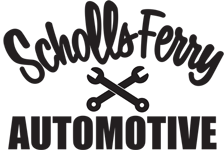 11/26/2017
Great service fabulous and honest people, reasonable prices.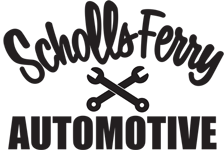 11/24/2017
I brought a Yukon Denali for a prepurchase inspection from Audi Beaverton. They were able to get me in immediately, which was lucky for me as they are pretty busy. I informed them that I was forewarned by the used car salesman at Audi Beaverton's Sunset Imports that they "couldn't be trusted" and that they would "try to sell me things I didn't need." The owner personally assured me that this wasn't true and explained their thorough prepurchase inspection. The owner was quite disappointed that the car salesman had badmouthed his business and I handed the owner the used car salesman's business card so he knew who had said it. After a lengthy inspection that I could see being performed from where I sat, they went over their findings with me. They said that if the dealer was willing to make these repairs, that I should buy it. They also said that they couldn't do many of the repairs because the parts were "dealer specific parts" that could only be ordered and repaired by the dealership. This just reinforced my belief that they were being 100% honest as they had no dog in this fight. I would recommend this establishment to anyone. Superb service, fair price, and trustworthy mechanics.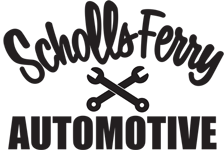 09/23/2017
Despite being very busy on a Saturday morning, these guys penciled me in and removed a rock stuck in my front left caliper within the hour. Before I could even find my AAA card they gave me back my keys and sent me on my way free of charge! That's 5 star service.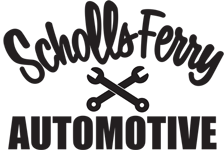 04/04/2017
Shout out to Gabe for his advice and recommendation to Beaverton Auto Body.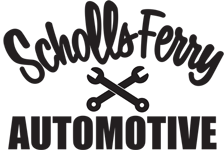 01/06/2017
Honest mechanics. 'Nuff said! They stand by their work, their products' warranties, and always do as much as they can to get me in and out as soon as possible.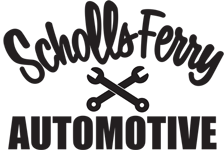 11/23/2016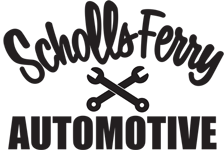 05/17/2019
My 4Runner was leaking oil pretty rapidly. I finally figured out the source of the leak (oil pressure sensor). I called around to other shops, but they were unfortunately not able to get my car in until the next week. Scholls Ferry Automotive was able to get my car in/finished in less than 1.5 days. They overnighted the part and finished it the next day. They even went the extra mile and pressure washed the undercarriage really well. Beforehand, it was caked in oil from the leak and many years of oil gradually leaking. Their prices are also very reasonable. I was very thankful they were able to turn my car around so quickly as I heavily depend on my vehicle for work. Thanks Scholls Ferry Automotive, I will definitely come again!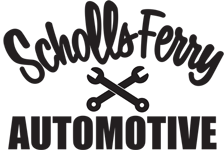 11/15/2016
Fair, honest and treat women like they would a sister or mom. Great service and fair prices. I like that they give me a heads up about future service needs when I get my Oil changed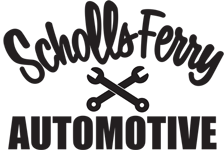 07/28/2016
By far the best repair shop I've ever been to.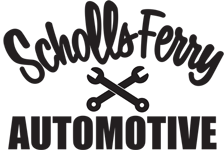 05/06/2016
I've used Scholl Ferry Automotive twice now, and both times they have exceeded my expectations for customer service. I recently came in with a check engine light on and they quickly found exactly what the issues were, and that the damage was caused by a recall notice on my car. They called the dealer for me to get more information, gave me a full diagnostic report, and offered to help me ensure my repairs were done for free by the dealer. I now have my car back with a practically new engine build at no cost, in part by their diligence, integrity, and service. Thank you!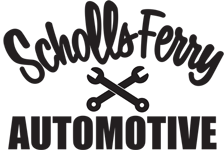 02/19/2016
I have been using this repair shop for 15 years. They have worked on our family's Infiniti G35, Honda CR-V, Toyota 4-Runners, Toyota T-100 pickup, Toyota Tacoma pickup, Oldsmobile Cutlass Ciera, and Lexus RX 350. They give straight advice, excellent service and are reasonably priced. I feel fortunate to have a shop that I can trust and rely on for great service.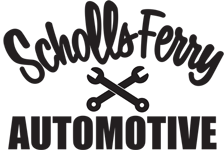 05/28/2015
Great guys who know what they're doing. Got me taken care of quickly and at a fair price while I was on a road trip over 1,500 miles from home.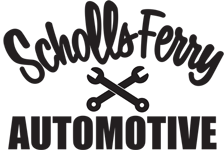 05/13/2015
I've used SFA several times over the past couple of years and will continue to be a loyal customer. Chris and Gabe have always been very fair and honest and able to talk through whatever issues I needed to discuss. They have been able to perform work under the estimated price quoted and have even thrown in free wiper blades when they previously received the wrong model from their supplier. It seems to me those who have given them bad reviews don't understand the basic concept that 'time is money', especially to a small business. If a mechanic allocates time out of their schedule to inspect a vehicle, that is time they could have otherwise been spending on an actual repair and they should be compensated for that time. This is a business, not a charity, and a well-run business at that.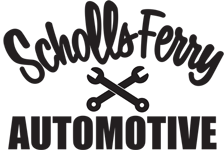 04/21/2015
They were friendly, fast, and did not try to upsell me once. I went in because of a large crack in the plastic of my radiator, I hate my car and am looking to replace it but in the meantime it was more cost effective to replace the radiator than to keep dumping antifreeze in to it. I told the staff this and they did not once ask me if I wanted them to fix any of the cars numerous other issues. Its due for an oil change, its misfiring (probably spark plugs) the power window motor on the drivers side it burnt out. But I told them I just wanted the radiator replaced to make it drivable again and thats all they did. I was amazed actaully.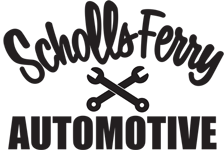 07/07/2014
Scholls Ferry Automotive is the best repair shop I have ever been to. The staff is very skilled and knowledgeable. The service is quick and affordable, and it is easy to locate and get to. Gabe and Chris and the Techs are great. I would recommend going to this shop to anyone. -Autumn Smith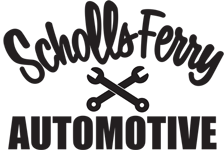 07/02/2013
took both my cars in and they were very honest about what needed fixing, quoted me a price and when the job was finished price was still the same.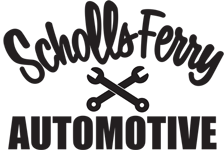 05/09/2013
I've taken two cars here in the past. They saved me nearly $1k on my first visit and on my second were able to fix the problem (oil leak) for very little out of pocket. Even had me bring it back twice to make sure it didn't still have any leaks and they didn't charge me at all. Honest repair shops are hard to find, I'm fortunate that I stumbled upon this one!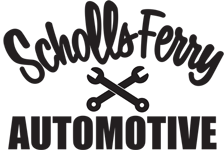 04/11/2013
Scholls Ferry Auto surprised me today with their honesty, and I will continue to use them as my primary shop. They provide service consistently at a fair price and on time. After many years of not using them, I started back about a year ago, and today, I brought my car in for what could have been substantial charges, but they found that most of the work didn't need to be done, did only what was needed, and charged me accordingly. It is very nice to find an auto shop who provides very good service and does not take an open opportunity to make unnecessary charges. Thank you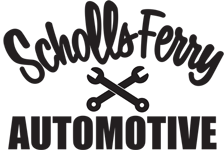 01/02/2013
The SFA guys are great. I switched to them after getting tired of the dealer and their runaround and upselling. They are reasonable about the timing of repairs, upfront about cost, what I can get by doing cheaply, what will impair safety. I've never felt talked down to because I'm a woman. They do a great job of keeping my crap car on the road!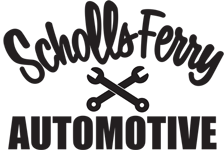 12/13/2012
These guys are great and are definitely not crooks! I've been going to them for years and service, price and quality of work is always superior! I have and will recommend them to anyone.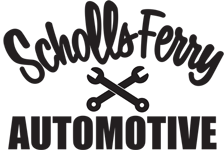 07/07/2012
Super friendly staff, quick service, very honest. Didn't try to upsell me. Thought we were going to have to spend hundreds, but the bill was under $100. Very satisfied. They are going to be where I go from now on. Plus they have Saturday hours.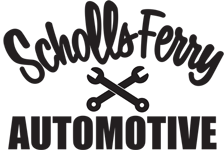 02/26/2015
Great work at reasonable prices...Had my Pacifica's brakes replaced and my husband had his Jeep's heater core replaced...good people doing good work.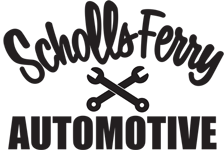 08/21/2017
These mechanics and their front desk fella Chris were legit. We were road tripping from Tillamook, OR to Sequim, WA when our '99 Expedition spit a spark plug on Hwy 26. They saw us as soon as our tow truck got us there. We were tired, hot, and exhausted with a 5 and 7 yr old in tow. They got us fixed up in an hour, got us cold bottles of water, and charged us way less than we expected to pay. I can't sing their praises enough! I will recommend them to EVERYONE who is in that area and needs great, fair service! AAA REFERRAL FOR THE WIN!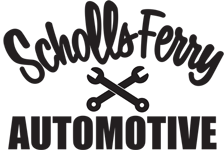 Would rate 6 stars if I could. I came here at recommendation from my wife. She said the folks were very accommodating, transparent, and happy to ask questions. I had the same experience. The crew was more than happy to pick my car back up to show me an issue they had documented on the bottom of my car. I had a software recall issue that was causing wonky warning lights to pop up. These guys checked and rechecked every box at no extra charge to ensure they hadn't missed something on their end. Despite finding out it was a warranty issue for the dealer to fix, they never charged me for the troubleshooting. I really appreciated the support, and will be coming back!
Gregory Hathorn
, 09/27/2023
join our team
We are currently on the lookout for the following: